427 Side Oiler FE FORD PRO Stock Engineering Engine w nos fit Cobra Mustang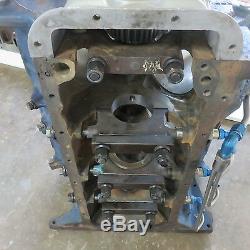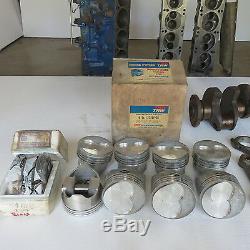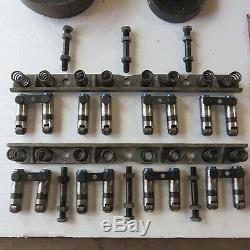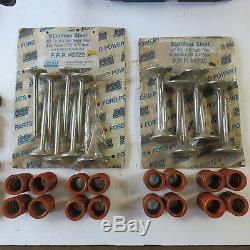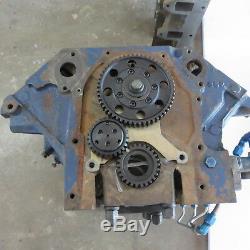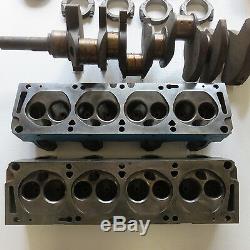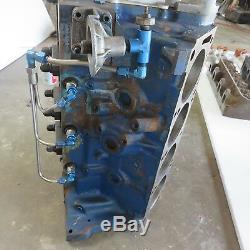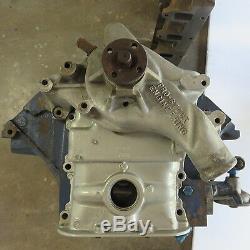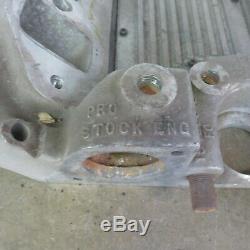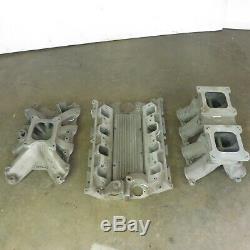 We will break up the parts in an deal which sticks.. A SUPER RARE Factory PRO Stock Engineering 427 --454 FE Side Oiler Engine..... With all the unique toys. Paul (owner) of PSE has come up with Exclusive High performance and racing applications. This was a street racer's engine, and was used lightly.
Just Don't know how to use or control the power of the 427 FE. First the owner he crashes the car--After getting hurt the second time he hangs it up.... And the drive train is pulled , and the engine ends up on the engine stand for many moons.... Years later a speed shop gets it.. The Engine is a 454 with Pop up 12.5 compression a 428 CJ crank, and rods and with a Gear Drive with a Side oil extension system. It comes with a Rev kit.... A alot of extra machining work was done on the block to make it bullet proof. I have met Paul of PSE in the mid 80's and visited him and saw his shop in CA. The custom engines he was building for the racers.. I do see a couple of imperfections in the castings in the.. Ford stuff was never perfect.. And 2 small minor nicks on one of the cylinder bore s..
At the very top bevel end. Only a Very few lucky people never got to own a Original PSE engine. Few were made and less exist today. Never found a car I wanted to put it in. Paul used all NOS Ford blocks in building his Engines, and tested them all...
You can still see all the NOS Ford paint marks on the valley and caps of the block. This Block has been pressure tested for cracks.. This engine has never blown Rods... Or any repairs I can see. Very extensive machine work was been done on all his unique parts.
This is standard bore plus. 015 Shows some light scuffs and a couple very light scratches in some of the bores. It should clean up at 0.30 bore. And has a 454 CU With TRW 0.30 over NOS Forged #2298 stroker pistons (10.5) new in the box with matching Factory Double Molly ring set. A Ford 10/10 428 crank 1U fresh grind..
Cross drilled and all greased up. Rebuilt Lemans rods with pin bearings. The machinist left a smaller hole in the bottom of rod cap for removal if you don't want them. With the NASCAR rod bolts added to the matched set of rods.
The block is as close as you will get to a NOS one. PSE always bought new ones from Ford for his projects. This block has extensive machine work for all it's unique parts added. The gear drive fits beneath the stock timing cover with precision machined gears and features needle bearings and veneer calibrated gears. You will NOT find in kits today. Rev kit was made for a roller cam, have no cam...
Has the special spring Retainers and anodized retaining plates... Pictures of all the parts you get. All machine holes in valley are threaded and can be plugged if not needed or wanted. Comes with the aluminum PSE water pump designed with the larger bearing (CJ), impeller design eliminates starvation and has a weight savings. The main caps have larger side bolts 3/8 to 1/2 inch with correct numbered side main cap spacers.
The 3 center caps were machined flat on top and added with a reinforced # girdle support with studs. Next it has a Side oiler kit system with the Stainless Steel tubes.. Which delivers additional oil to the bottom end by center drilled..
And has a oil pressure relief valve in the rear which allows the oil pressure. The block casting is a1969 or 70.. Also plugs in the top oil galley for a hydraulic or solid cam use.
All plugs are screw in and can be removed or plugged for any use. The Heads are NOS OEM Factory Ford Medium Riser C5AE-F..... With the 1970 date codes on them....
Or could supply low risers heads for lesser cost... Pictured on the last picture.
The MR heads come with new stainless steel valves intake and exhaust still in the new package with the factory NOS 427 valve springs and used cups. Also a Factory 427 C5AF-E Distributor comes with it. Look at pictures for condition. You will never find another one of these special design PSE 427 engines as the company has been long gone for years. This is not an complete engine.
You can have someone put together the engine... And make it your own.. This is a fair price for what it is.... Questions 8153541226 In Local and national Newspapers now... The item "427 Side Oiler FE FORD PRO Stock Engineering Engine w nos fit Cobra Mustang" is in sale since Thursday, May 9, 2019. This item is in the category "eBay Motors\Parts & Accessories\Vintage Car & Truck Parts\Engines & Components\Block Parts". The seller is "tkk0522" and is located in Woodstock, Illinois. This item can be shipped to United States.

---