Komandirskie Vostok Soviet New Old Stock Vintage Men's Spartacus Waterproof NOS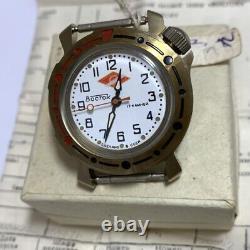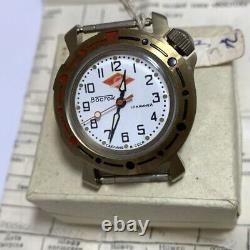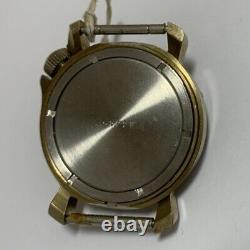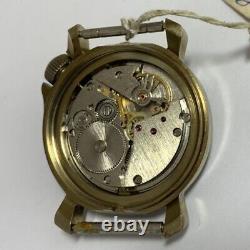 Thank you for visiting my page. I offer you this antique wristwatch.
Soviet vintage mechanical wristwatch New Old Stock. Komandirskie Vostok Soviet Vintage Men's Spartacus Waterproof. Beautiful original dial, 12-hour dial, Arabic numerals.
The watch has retained its beautiful vintage look. The watch is mechanical, you need to wind it up at least every few hours. Watch on the go, accuracy is not tested. Cosmetic condition: according to the photo. If you have any questions, I will try to answer them quickly.
This watch is mechanical and needs to be manually wound at least once every few hours. It most likely will not be running upon arrival. For this reason, you will need to wind this watch before using it.
This mechanical watch must be brought in by moving the crown (located on the right side of the case). The movements should be smooth, without sharp scrolling, as in this case, the winding mechanism can be damaged. Turn the crown in its original position for 10-15 rounds or until it becomes tight. Wish you a happy shopping!

---