NOS Watch Vostok Amphibian? Soviet Mechanical Mens Diver 1980s USSR SERVICED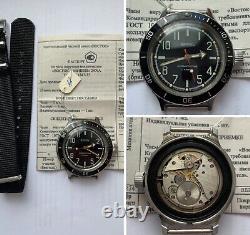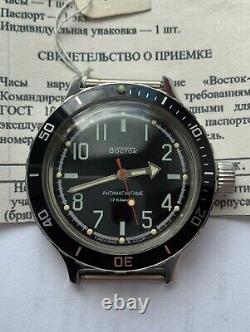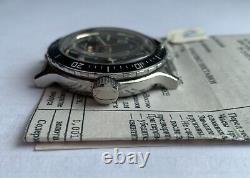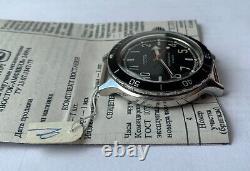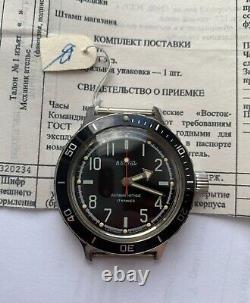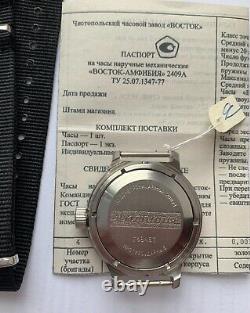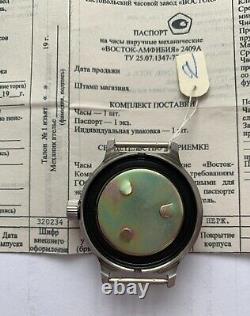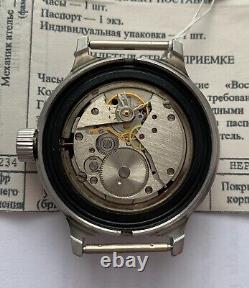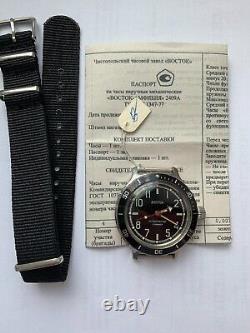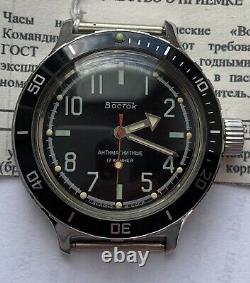 Very RARE Watch Vostok Amphibian 2409A. Antique Wrist Watch Made at the Soviet Vostok Factory in about the 1980s.
The watch Vostok Amphibian 2409A Very rare and interesting watch. Runs well and keeps time accurately.
SERVICED - t he watch is serviced by an experienced watchmaker before being put up for sale. Vintage retro watch, about 40 years old. Designed for diving, swimming, diving, surfing in waves, both in salt and fresh water (not tested). Watches from a personal collection.
I have a sale on my collection. The collection was started by my grandfather in the 1970s. The collection includes watches that are truly unique as the finest examples have been collected over the years.
There are even watches that could not be bought in the store, they were issued to the military, but since my grandfather was a very famous collector and watchmaker, many people knew him and he managed to find and redeem really rare exhibits. The collection was presented to me by my grandfather in 2010, and I collected it until 2022.
But because of the war in my country, I have to sell the collection. All the watches in the collection that I sell are serviced by a professional watchmaker and show the time well and accurately. BRIEF HISTORY OF THE BRAND. In 1967, by special order of the USSR Navy, the first Amphibian watch was made at the Chistopol watch factory Vostok, which became a cult product of that time.
The Amphibia watch worked flawlessly at a depth of up to 200 meters in conditions of significant temperature and pressure drops. In the 1970s, together with the Ministry of Instrument Engineering, Automation and Control Systems, GLAVCHASPROM began to produce a special watch designed to work underwater at depths of up to 300 meters - diving watches.
In 1975, the Amphibia watch went into space as part of the first expedition to the Salyut-4 space station on the Soyuz-17 spacecraft. The watch was part of the equipment of the station flight engineer Georgy Mikhailovich Grechko. The flight lasted 29 days. I will do my best to identify all issues and note them in the ad.
Contact me if you have any further question, I will be happy to assist you. The photos show the item which you will receive. Please be noticed that water resistance are not guaranteed, if it is not mentioned in the item description.

---